The #1 most important detail:
The Humewood Family Fall Fair is on SATURDAY, SEPTEMBER 21 from 10:00am to 2:00pm!
EVERYTHING BELOW, AT A GLACE:

– Pass and lunch ticket information
– Kids Cupcake Challenge details
– Fall Fair Pop-up Market
– Virtual Reality comes to the Fair!
– How to donate books, salads and baked goods
– How to help out
---
Passes are now on sale!
Hey Humewood families! Passes to the Fall Fair are now on sale! Be sure to order your Play All-Day passes and Lunch Tickets online to make for a stress-free, easy-breezy, super-fun day.
Purchase passes online by Thursday, Sept. 19 for $20. After that, they're available at the Fair for $25.
Purchase Play All-Day Passes here:
(Pass includes unlimited use of all inflatables, Zorb Balls and mini circuit bikes; other activities require tickets where noted.)
https://humewoodcouncil.ecwid.com/Humewood-Fall-Fair-Play-All-Day-Pass-pre-sale-p70355102
Purchase Lunch Tickets here:
https://humewoodcouncil.ecwid.com/Humewood-Fall-Fair-Lunch-ticket-p70355104
AND REMEMBER: Bring your reusable water bottle to refill at the water station. Since as an Eco School we do all we can to reduce waste, there will be no other beverages available for sale.
---
We NEED volunteers!
Can you help us out? We badly need volunteers for the Fall Fair. Please check out the available volunteer slots – for kids, teens and adults.
Please help us make the magic happen!
Sign up today:
Adult and Teens:
https://www.signupgenius.com/go/4090D44ADA623A0FC1-grade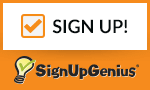 Humewood Students (Grades 5 to 8:
https://www.signupgenius.com/go/4090D44ADA623A0FC1-humewood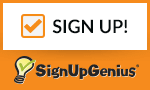 ---
It's time to get baking!
It's time for all those junior bakers out there to dust of their aprons, pull out the baking tins and start creating! That's because The Humewood Kids Cupcake Challenge is back!
If your kid thinks they have what it takes to make the best cupcake, be sure to register them BEFORE the fall fair to guarantee they'll be included in the competition. Entries MUST be received at the cupcake table by NO LATER than 11 am on the day of the Fair.
This is their chance to compete for baking bragging-rights… and some prizes!
---
For the first time, Humewood will have a Pop-up Market at the
Fall Fair. Meet and explore a few local small businesses while the kiddos hit the bouncy castle for the eight millionth time!
This is a great addition to the already fantastic line up of activities!
Vendors pay a rental fee for the opportunity to sell their wares and keep the profits made from sales at the fair. If you are a small business owner yourself and would like to partake in the popup please connect with Nicole Marques for further details at fariasn@hotmail.com.
---
We need salads and baked goods!
Got a killer treat recipe or a go-to salad that you can whip up? Why not make one for the salad bar or bake table. To donate a salad to the salad table and/or to donate a baked good to the bake sale please e-mail Joanna Barrs at joannabarrs@gmail.com to let her know what you will be bringing.
---
Bring out your books!
Looking to do some fall cleaning? We want your stuff. Namely your gently used books, DVDs, games, and costumes, which will go in the book (and other stuff) sale. Please bring your donations to the back foyer of the school by the lost and found.
---
NEW: A Fall Fair VR experience
This year we've got an awesome Oculus rift virtual reality game called "Beat Saber." Head to the music room to immerse yourself in this awesome experience.
4 tickets. Available for kids 7 and older.
---
Do you love the Fall Fair so much you'd like to be a sponsor?
Help Humewood put on our best Fall Fair yet! Every Fall our community gathers to celebrate the start of another school year with rides, games, food, and music and it wouldn't be possible without the generous sponsorship of people like you!
Sponsoring the Fall Fair can start with as little as $20. You can find out more – or sponsor – here:
https://humewoodcouncil.ecwid.com/Fall-Fair-Sponsorship-p108133123
It's because of people like YOU we're able to have a day like THIS!
---
pssst!
Do you follow us on Facebook yet? NO? It's ok, we won't tell anyone. Just hop on over to the uncool social media platform that only parents use (according to the kids these days) and give us a LIKE at https://www.facebook.com/humewoodcouncil/!
You'll find out about all the ways that School Council is Doing Good at Humewood!!